Pardon the dust on my blog.   We have brand new design in the works.   This was too good not to share with you.   First blog post in 3 years haha    Here is my travels over last 4 years in 90 seconds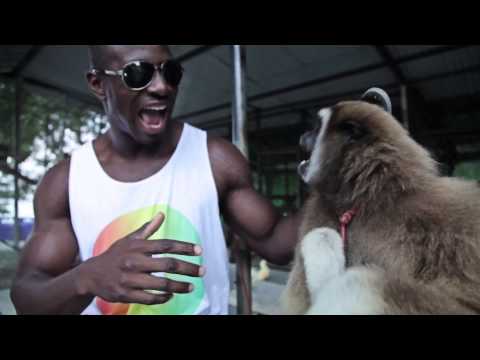 How I got a basically free trip to London from Chicago.
One of the top comments I get is I can't afford to travel.
I want to break down in detail how you get basically a free trip to Europe or VERY LOW cost.
Right now there are tons of great cards out.    I will be talking about US AIRWAYS/ AMERICAN Airlines.   " It has been updated to American Aviator as the name"
Before I go any further this is exact card I USE PERSONALLY.   

I want breakdown step by step how this all works.
If you don't you don't have decent credit this offer won't work for you.    THIS IS ONLY FOR USA ONLY…..   but other countries have similar offers.       If you have 450 credit rating you don't really have shot at getting card.   I would say if you are 650+   odds in your favor.
It is also a good goal to get your credit in order so you can take advantage of incredible offers like I am about share with you.    Credit will affect so many things in life.   I have this card and I pay zero % interest because I pay it off.    I will talk more about a bit later.    I have friend
Tiffany Budgenista who expert in that area.
Now we have that out the way lets get down to business.
I want to cover everything how to get card.    How to book your flights.  How to rack up even more points.  How to use the benefits of the card to your full advantage.
Traveling has been one of the most enjoyable experiences of my life.  I would much rather live for experiences than things.     $1000 for me on travel , or a watch I would take travel every time.
High of material things is temporary , memories of experiences are forever.    The ways you can learn and grow internationally are priceless.   You don't know what you don't know.
A lot major airlines have partnerships with banks.   They have some incredible offers.   I have few personal favorites.    Today I am going to be talking about the US Airways/American Airlines Barclay Bank card.    American Airlines is the largest airline in the WORLD so you have flexibility with them.  They are also part of the OneWorld alliance.  In future I will share more about airline loyalty.
  I will explain the fees and benefits that come with the card.
Card every year will cost $89 well worth price of admission.
Here are some most useful things you get with card.
50,000 MILES ( which can basically take you almost anywhere in world)
First Class Check in ( You don't have wait in the long lines for economy )
Zone 1 Boarding   (  You don't have to wait till they call last group)
Free bag Checked  ( Instead paying $30 to check a bag in you get bag for free plus 4 people traveling with you)
1 Companion Fare  ( INCREDIBLE let it sink in….    So if you buy a ticket to Vegas and your flight is $500 roundtrip you can upto 2 people for $99 each with you for same flight.   )
What makes card so amazing too is there no minimum spend before you get all these rewards.     A lot of other cards you have to spend $3,000 ,  $10,000 , $40,000 before you get some major benefits.
Here after your first $5 purchase for subway at lunch you get benefits.
It will take about a week to receive card, and you receive your decision within minutes if you are approved .
Once you have your miles  and dates you want to travel lets talk about booking.     So I will run though a few different scenarios.     This is all assuming  you have 50,000 right now time of writing 50,000 miles would cost $1,475 on american airlines.  They have promo going on
so get extra bonus 20,000.   You still taking hefty piece of change.
Domestic
Why I am using Chicago as the base.  I am from Chicago and this where I fly out from.   Its similar around the states.
50k points will take you anywhere in states I know that.  I just did all these examples today and took screenshots so you Don't think it is some old type of thing.   Leaving from Chicago to Miami is  25,000 total miles plus $11.20 for taxes.   You would still be left with half of your miles.
Lets say something a lil more exotic
Chicago to Puerto rico  would be 35,000 miles plus $11.20
Lets say you want to go Europe.   Taxes are a bit higher here when cross those borders but still you are not paying thousand dollar prices for the flights
Pretty common across the board for Europe will pay anywhere from $180- $250 for taxes
I looked up Rome,  Madrid , London   This what you get.
If you going to London roundtrip you are looking at 40,000 miles plus $196 taxes.  End of the day you still going EUROPE ROUNDTRIP For $200.
The earlier you book your trips the better, more flexibility.   Not all days will be available for award travel and others days maybe higher.     American is best from all I have seen throughout the industry.
Now I want to talk about taking your miles even a step further.  Now talk lets about spending wise on your card.       Every dollar you spend on your card is counted a mile.   If you are buying flight on US Airways or American you get double points. So if your flight is $500 you get 1000 points.
For me I like use cash as little possible.  If you going to be spending money might as well get rewarded for it.
I used to be against credit card for longest time.   Everything I did was on debit cards.  Then about 2 years ago I got my first credit card.      There were just way to many rewards and perks about having cards to pass up on.
I have 3 credit cards now.    As long you pay them off in full you are fine.   In 2014 here
I have paid zero interest and racked up tons on points.    I got about $120 in fees which
is not paid trade off.    My friend Tiffany Budgetnista is great on financial expertise so
if you looking get your credit in order look her up.  She is often featured alongside Suze Orman and Robert Kiyosaki and Dave Ramsey etc.  Its like I cant turn on TV without seeing
her on it these days.
Anyways Happy traveling and hope you have found some value in this.   Go ahead and share it with your friends so that they can earn free trips or take trip together.
I have been traveling nonstop for 5 years around the world. I have figured out a travel hack or two.
Here is a link to site.  The updated name of card.
http://www.aa.com/i18n/urls/barclays-merger.jsp
Here are some additional resources for points and miles.
My card is not the only card available on the market.   You can use the website below to
get information on other cards.
http://thepointsguy.com/2015/04/the-many-flavors-of-barclaycard-aadvantage-aviator/